CE Marking
CE marking - in the EU is only allowed sign on the conformity assessment of products with the requirements of European directives with regard to product safety. CE marking on the product is producer's declaration of the product conformity with the essential requirements of the relevant European legislation (in terms of health, safety, environmental protection), in practice the requirements of the directives that regulate certain products.
CE marking is a mandatory European marking for group of products, which indicates compliance with the essential safety and health requirements of the New Approach Directives.
The CE marking is affixed exclusively on the product that is foreseen by certain European directives and should not be placed on other products. Also, it is forbidden to use all signs that are likely the CE marking on product, and thereby mislead customers.
Letters "CE" are the abbreviation of the French term "Conformite Europeene", which literally means "European conformance".
The CE marking is not a sign of product quality; it is a confirmation to the surveillance bodies that the product may be legally placed on the market.
CE mark on a product ensures free movement of products within the European Union and EFTA.
CE Marking - request of 22 New Approach directives - the product must be labeled before being placed on the market or in use!
Before CE marking, there are several important activities: preparation for CE marking, i.e. determining which directives are relate to product, conformity assessment, respectively testing products in accordance with the requirements of the relevant directives and harmonized standards, preparation of technical documentation, declarations of conformity and affixing of the CE marking.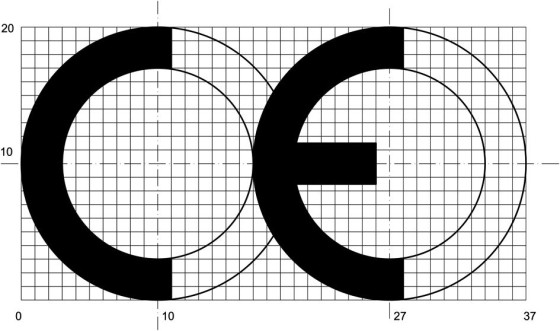 CE Marking on products must be:
• affixed visibly
• a minimum height of 5 mm
• permanently and indelibly.